Welcome to the For Sale page
To have a trials bike listed here please send a email in to [email protected]
Don't forget to include the make, model, condition, price, contact information, any other relevant details and a picture (not required).
2011 Gas Gas 300cc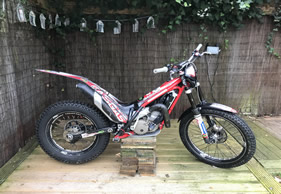 £2200.00 negotiable
Contact Matt: 498689 or 627470
2015 Oset 20" Lite
Immaculate condition, has the fat crawler rear wheel and tyres, new break pads just fitted, comes with a spare set of batteries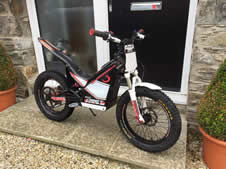 £1,350.00 ono
Contact Stuart: 302010
Villiers engine spares wanted
Aanything considered
Contact Neil: 07624 416425
Beta Evo 80cc Youth Trails Bike, full sized wheels. Recently fitted with new chain and sprokets.
Very good condition
Only selling as son requires more powerful bike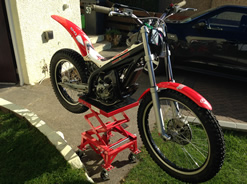 For more information to to arrange a viewing
Contact Peter: 412485 or 625068
Montesa 312R 250cc
Good condition, upgraded Apico foot rests
Recent service, little use, runs well.
Single bike trailer included free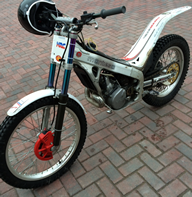 £1000.00
Contact Matt: 07624 351050
Oset 20 R - Upgraded boost lithium battery, will include originals as well. Hydraulic disk brakes, tubeless rear Maxxis tyre, safety stop lanyard fitted. Good condition, only used for one season.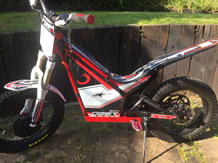 £1800.00
Contact Andrew: 473447
Oset 12.5 24v electric trials bike
Excellent condidtion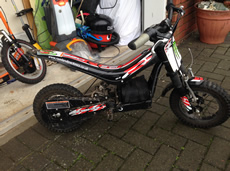 £500 ono
Contact Jo: 423220
Beta Evo 80cc, medium wheel, good condition.
O only reason for sale is moving to big wheel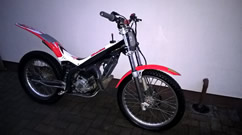 Contact Jeremy: 433600 or 621773
125 Fantic front wheel £30
301/240 Fantic rear wheel £30
1997 Beta Techno rear wheel c/w sprocket & disk £50
Contact Phil: 464716 or 861712
Trials Monty Cycle 205, The best trials cycle that you can get, would suit 7 to 11 year old.
ex Adam Morewood.
£350.00
Contact Nigel: 625897 or 416425
Wanted – Fantic forward kick bottom end.
Needed for parts so anything considered.
Contact Ian: 432452 or [email protected]
Beta Evo 80cc 2012 Model
Great condition all round, needs nothing
£1850 ono
Contact Steve: 362968
Beta Evo 125cc trials bike.
Good condition, well maintanined
£2,600.00
Contact Robbie: 204630 or 337814
Beta Rev80, good condition, ready to ride, little recent use, now for sale due to a 125 being required.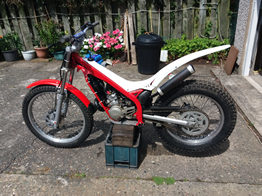 £1150.00 ono
Contact Sammy Ball: 497778
2013 Gas Gas Racing 300cc Trials Bike
Tidy bike, always been well looked after, maintained regardless of cost, road registered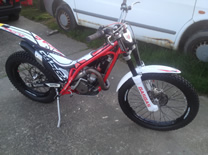 £3100.00
Contact Nigel: 413961
OSET 16.0 24V trials bike. 2013 Model.
18 months old, has been in the garage for 12 of them. Very good condition. The brakes have been upgraded to Avid hydraulic brakes for easier braking, spare set of batteries,new charger.
Rides really well, too good a bike to be sitting in a garage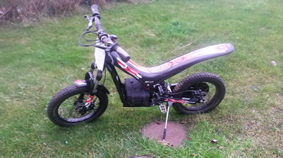 £700.00 ono
Contact John: 226226
Gas Gas TXT Pro 300cc 2010 Trials Bike
Never used for competitions, only done about 10 hours, good condidtion, few minior marks.
£2000.00
May exchange for similar 250cc bike
Contact Evan: 369169